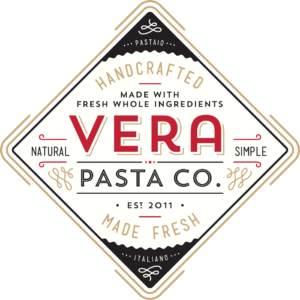 Vera Pasta Website Build & Label, Packaging, and Merchandise Designs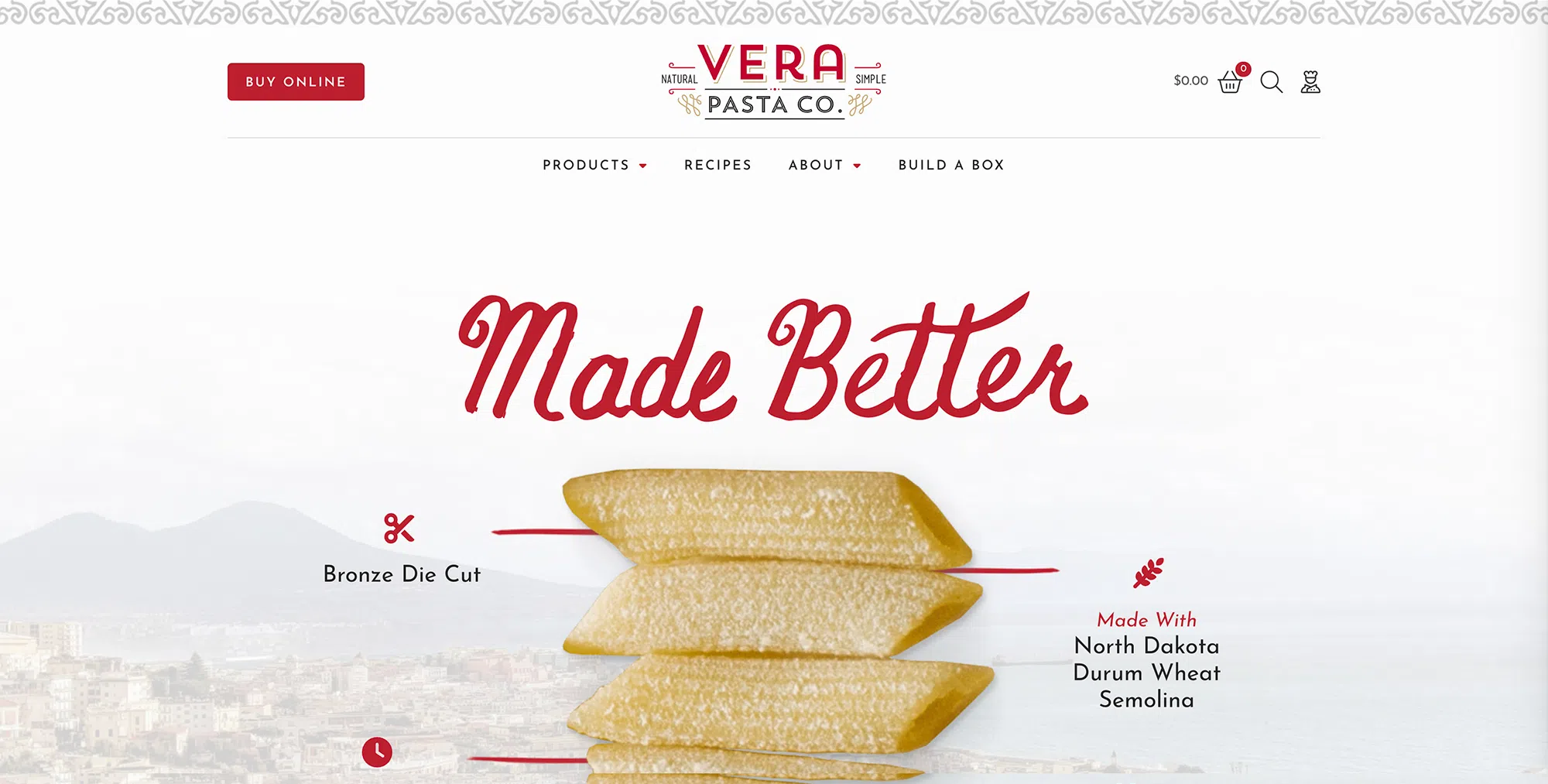 Joe from Vera Pasta came to us with a challenge, to create an online shopping experience that he envisioned but wasn't sure if was possible to do. We made Joes vision become a reality with the all new Vera Pasta Build-a-Box tool that we built for him on his newly built and designed website.
In addition to his website, we also helped Joe redesign his sauce jar labels, his fresh pasta bags, and a line of clever t-shirts to sell along with his products.
Below is the build-a-box page we assembled that allow people to construct their own customized box of pastas and sauces, add to their cart, then ship right to their door. We worked with Joe and his distributor so that all orders automatically go to the distributor with accompanying packing slip and shipping automatically gets calculated from his 3rd party shipper VNDR to allow Joe to focus on other things like running his business.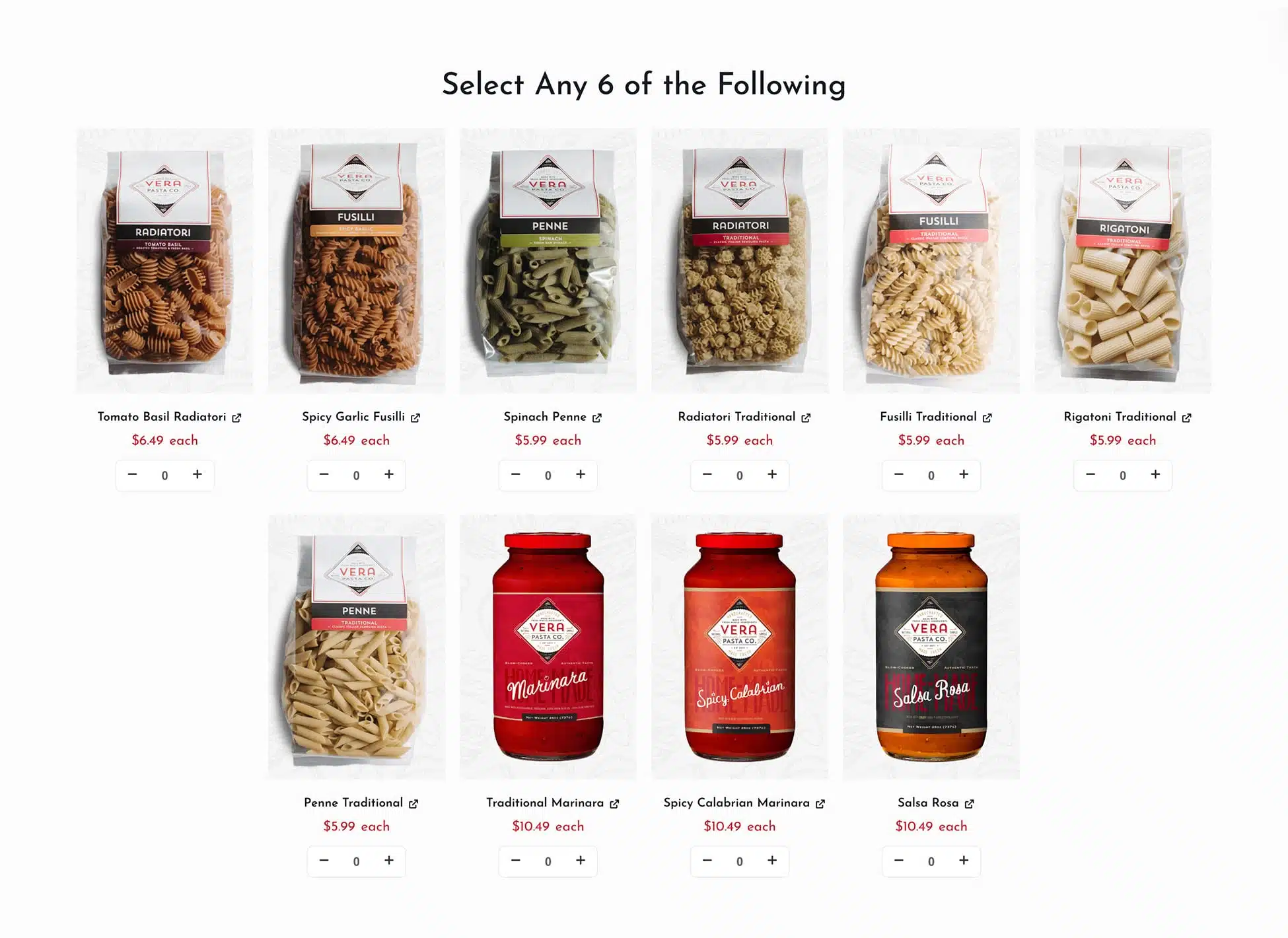 Joe also wanted some new labels designed to put on his products to match the new style of his website. We worked endlessly with him creating just the right design to stand out on store shelves.