Spring Giveaway!
April 1, 2021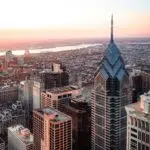 Demystifying Web Development: A Starter Guide for Small Businesses in Philadelphia
June 28, 2023
It's been such a long time since the last time we put out a blog post, and since then we've come out with a ton of new services and packages to offer, and while we've been updating our followers on our Newsletter: The Philly Web Times, we figured it was a good time to update our blog followers too!
What's new since the last update?
Search Engine Optimization (SEO)
A crucial aspect of any website is being found organically, and one of the streams of visitors you can assure will be from Google. After lot's of clients of ours asked for SEO as a service we brought on our very talented friend Keisha to apply her years of experience with SEO towards our clients, enhancing and optimizing their website to be discovered and ranked a lot higher on Google Search.
Philly Web Team Referral Program
We figured we needed a way to give back to our friends and colleagues who have done so much for us through recommending us to their friends colleagues, so we put together a referral program where referrals can earn up to an entirely free website package or up to an entire year of website support through us.
$800 One-Page Website!
When we first started Philly Web Team it was so that people on tight budgets could get an affordable website with little hassle of doing anything on their own other than deciding which theme. Over time we've adjusted our pricing to match the effort we put into our sites and because of that we determined it was becoming more out of reach and unnecessary for freelancers who really only needed a single page to invest in a full sized website. So because of this we put together a package that only really involves a single page website build without or with very little design involved that just enough for freelancers or artists to portray their work.
Conversion Rate Optimization (CRO)
While more of a luxury than a necessity, we figured since it's something we're capable of doing we might as well offer it as a service. CRO is the practice of raising your conversion rate by compelling visitors to your site to take specific actions like buying a product, downloading a PDF, or subscribing to a newsletter. We do this by testing different button colors, text, sizes, placement, etc to see which combination gets the best results with converting visitors into buyers.
Philly Web Hosting
An extremely proud moment for us was not that long ago when we made the jump from renting space on a shared server with who knows what other kind of businesses to having our very own dedicated server to host all of our clients websites on. Because of this switch we were able to see great increases in performance and reliability, as well as just overall peace of mind that there won't be a battle for bandwidth because we only serve our own clients sites.
Philly Social Team
Something that we've been wanting to offer for awhile now has been social media marketing. Some of our clients from the beginning have asked if we were able to manage their social media accounts for them and as much as we wanted to, we didn't have the bandwidth to do it without hiring more people. Well now we're proudly able to say we have the team together for social media marketing after a lengthy process of trying to find the perfect fit!
What are we working on now?
Philly Web Team Internship Program
We're gearing up for the Fall '22 semester to start looking for college interns who want to get experience in the development field while also earning a bit of money on the side. More details to come in the next months.
Graphic Design
We've got the talent, we just need the delivery. We're working on a way to offer graphic design as a direct service instead of only offered through our web design packages. More on this soon.
Easy Announcements
Being our first distributed WordPress plugin, Easy Announcements will be an easy way to get banners, alerts, and popups onto your website with scheduling, expirations, and very little configuration and no coding on your part. We're in the last few legs of alpha development phase and are moving to beta very soon on our Website Support client sites which we're able to monitor for any bugs first-hand. We're hoping for an end of summer official launch in the WordPress free plugin repository.