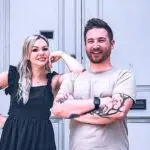 June '22 | Lots of New Updates!
June 13, 2022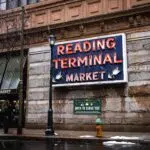 Best Practices for Responsive Web Design: Catering to Philadelphia's Mobile Users
July 16, 2023
In the bustling landscape of Philadelphia, where small and vibrant businesses litter every corner, the importance of having a strong online presence cannot be overstated. Web development isn't just for the tech giants anymore. Today, it's a critical part of any small business strategy, and we're here to break it down for you.
Just like the Liberty Bell draws masses to the heart of Philadelphia, your website is typically the first port-of-call for potential customers. It's the digital facade of your business – it has to be inviting, informative, and impactful.
Businesses with a strong online presence have an edge, and here's why:
Credibility: A good website lends your business credibility. It signals to potential customers that your business is a legitimate one.
Availability: Unlike a physical storefront, your website is open and accessible around the clock. Customers can reach out to you or check out your products or services anytime, from anywhere.
Market Expansion: Your website isn't restricted by geographical boundaries. It can introduce your business to customers from other parts of the city, the country, or even the world.
While web development may seem like a herculean task, understanding its basic elements can make things easier:
Domain Name: This is the name of your website – your virtual address. Choose a domain name that aligns with your brand and is easy to remember.
Hosting: Think of this as the 'land' where your website 'lives'. It is the place where all your website files are stored.
Design & Layout: This involves choosing the right visuals, color scheme, and placement of sections that reflect the character of your brand.
Content: This includes all the text, images, and videos on your site. Quality content is crucial for engaging a visitor and for SEO (Search Engine Optimization).
SEO: This is a practice that includes various techniques to make your website visible on the search engine results page, making it easier for potential customers to find you.
Wrapping Up
Remember, the world of web development is constantly evolving, and staying on top of the latest trends could go a long way in keeping your business ahead in the digital sphere. No matter where you are in Philadelphia – from Society Hill to Manayunk, your website is fundamental to your business growth.
Don't hesitate to reach out to Philly Web Team if you need help with any stage of the process. After all, creating a standout website deserves as much care and attention as opening a new storefront on the most bustling street of Philadelphia. It's more than just aesthetics – it's your business's digital footprint in the City of Brotherly Love.