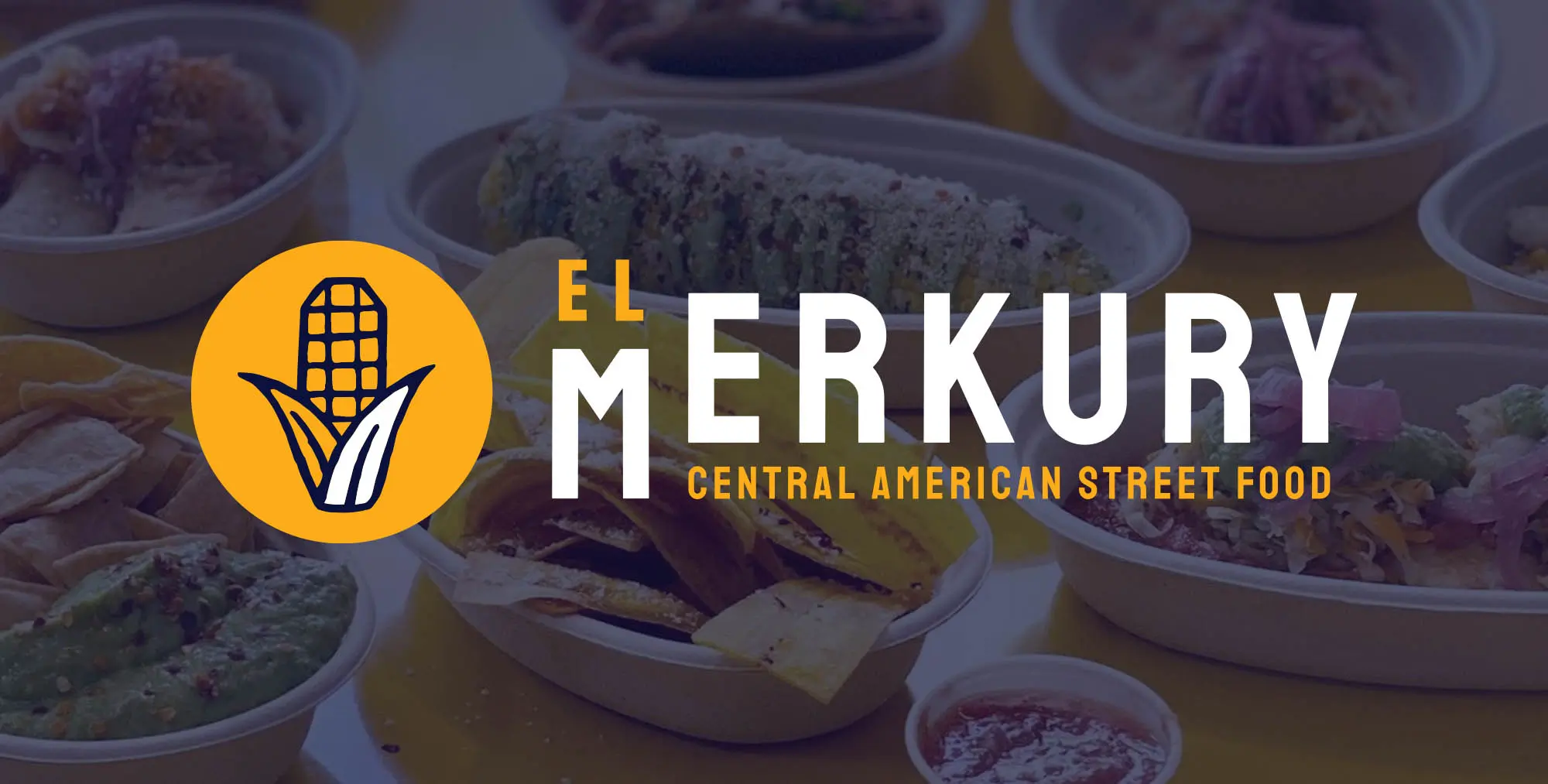 El Merkury, a locally owned Central American restaurant, approached us with a request to revamp their brand identity and digital presence. Partnering with Philly Web Team, we set out to create a new logo and website that would capture the essence of the restaurant's vibrant atmosphere and rich cultural heritage while giving them a more polished look.
Redefine El Merkury's brand identity with a refreshing logo.
Create a modern, user-friendly website that highlights their culinary offerings and unique selling points.
Reflect the fun colors and energetic vibe of the restaurant in the new branding and website.
Enhance the restaurant's online presence and position them as a leading Central American dining option in the local market.
Creating a distinct and memorable logo that redefines the brand identity without losing its essence.
Designing a visually appealing website that captures the restaurant's vivacity and authenticity.
Ensuring the website is easy to navigate, responsive on different devices, and optimized for search engines.
Communicating the restaurant's story, passion for Central American cuisine, and exceptional dining experience through design and content.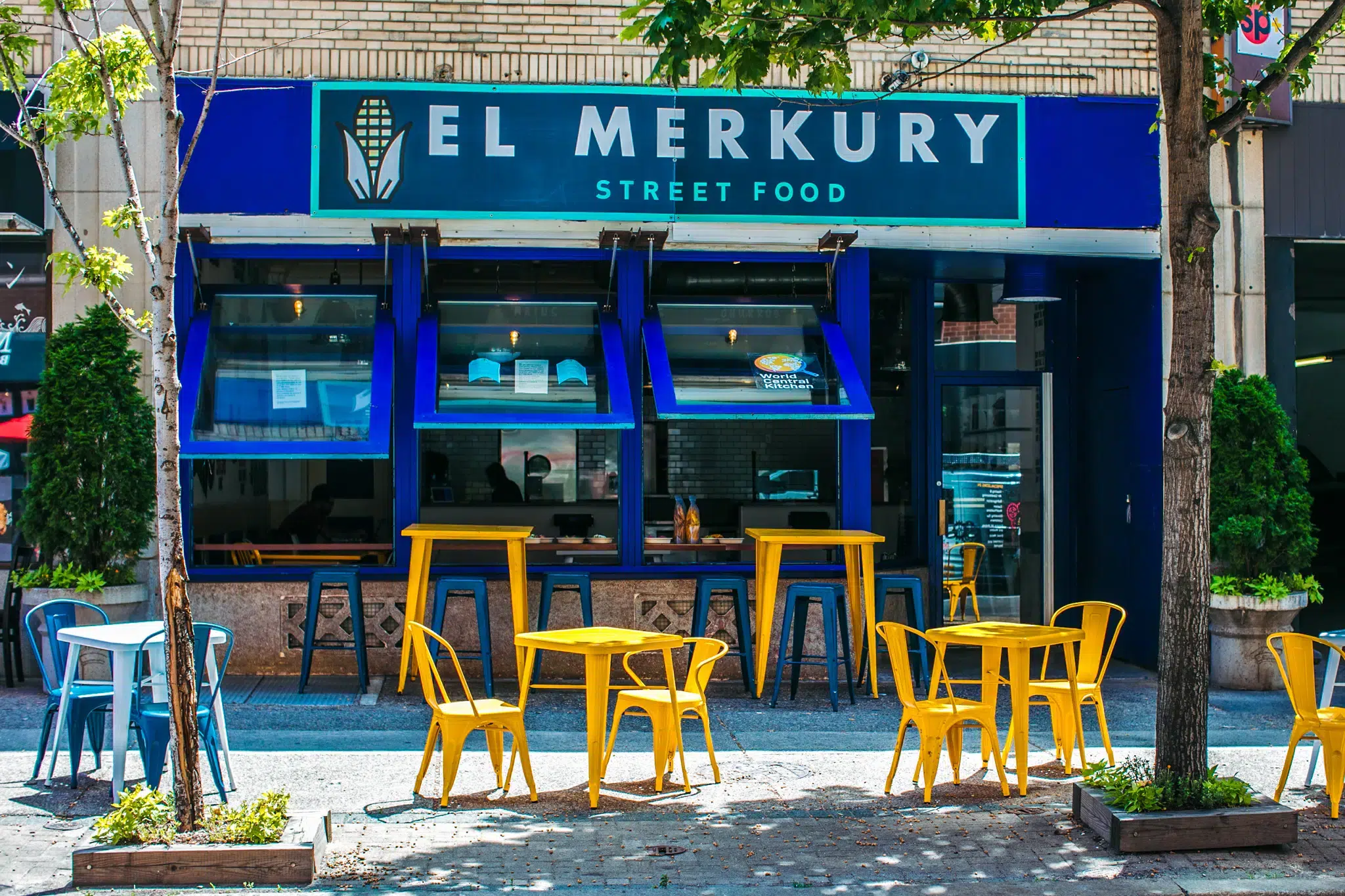 Brand Research
We started by understanding El Merkury's current brand perception and values. Our team had in-depth discussions with the owner, conducted market research, and observed customer dining experiences to capture the restaurant's unique spirit.
Logo Design
Based on our research, we designed a new logo for El Merkury that encapsulated the restaurant's vision, target audience, and Central American roots. We experimented with numerous variations and color combinations before finalizing the design that resonated best with the owner and customers.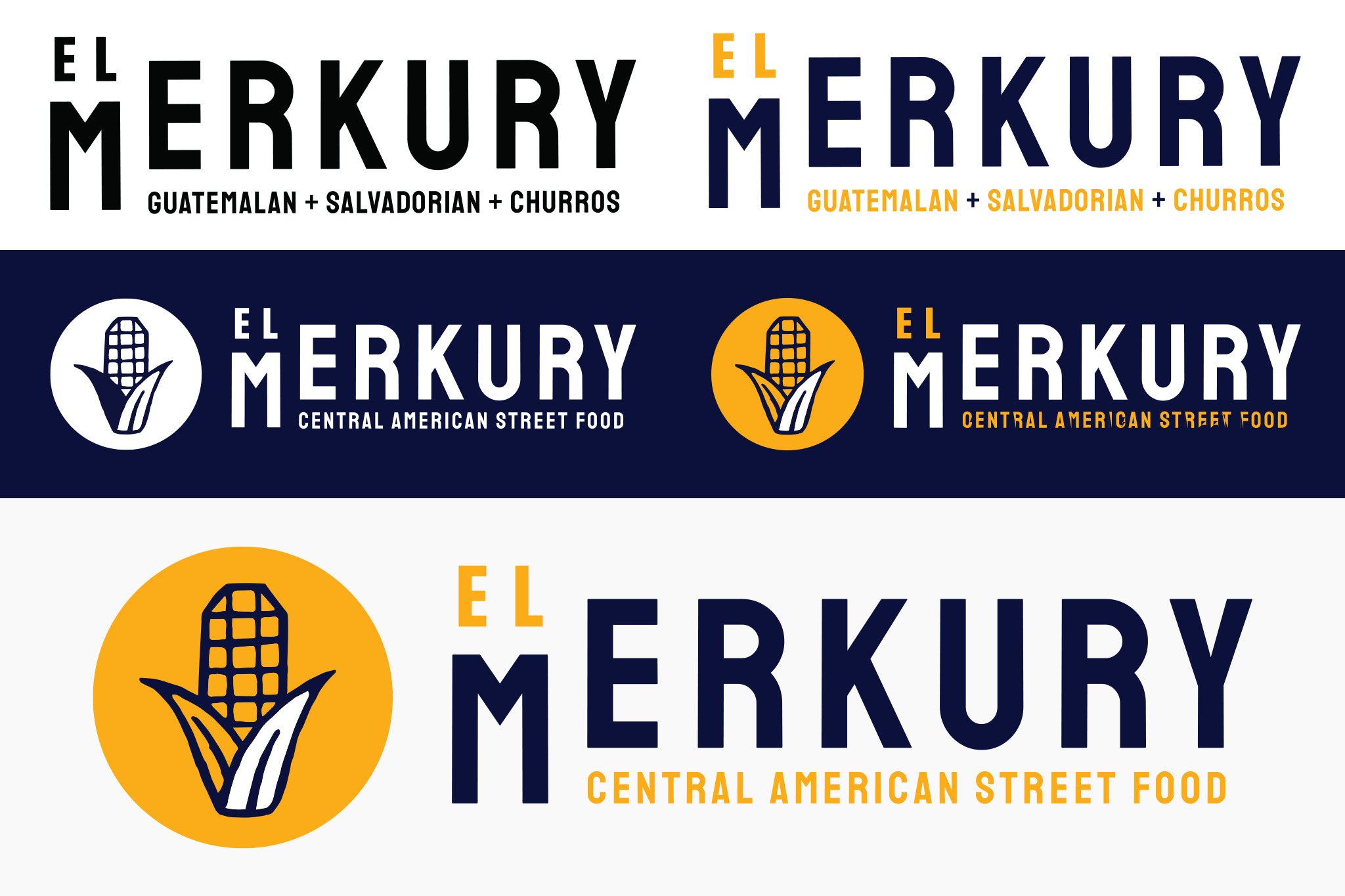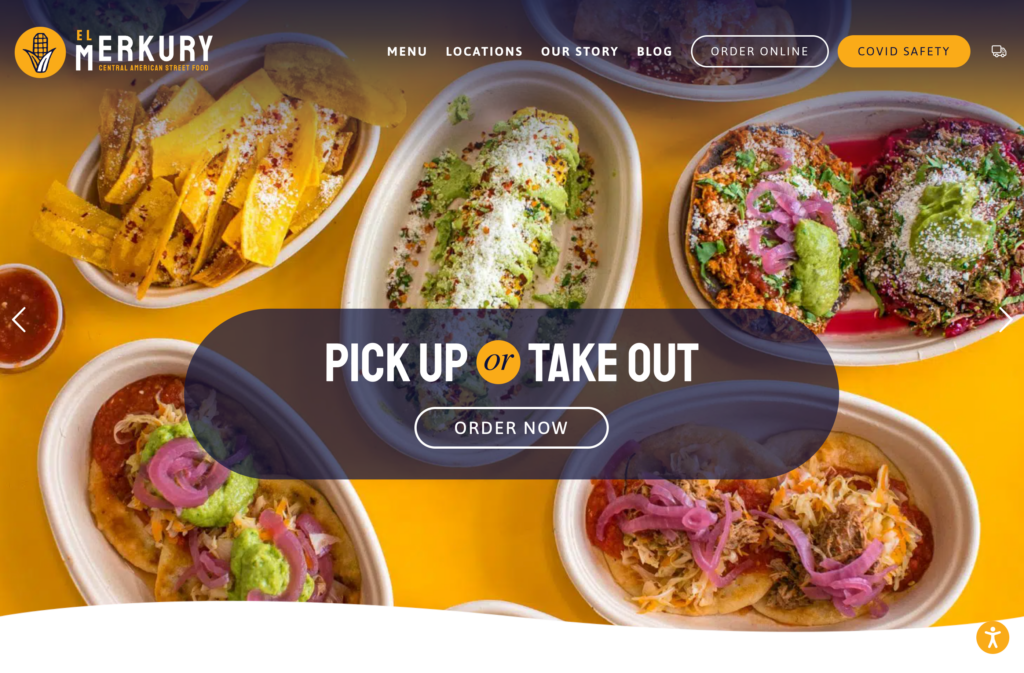 Website Design and Development
Employing the insights from the research phase and the new logo design, we began creating a modern website layout. We focused on implementing the restaurant's new color palette, capturing its vibrant atmosphere, and featuring enticing images of their culinary offerings. In addition, we ensured the website was user-friendly, mobile-responsive, and had clear navigation structures.
Content Creation
Our content team worked closely with El Merkury to craft compelling text that communicated the restaurant's unique selling points, cultural heritage, and story. We also optimized the content for search engines to improve El Merkury's online visibility and attract more potential customers.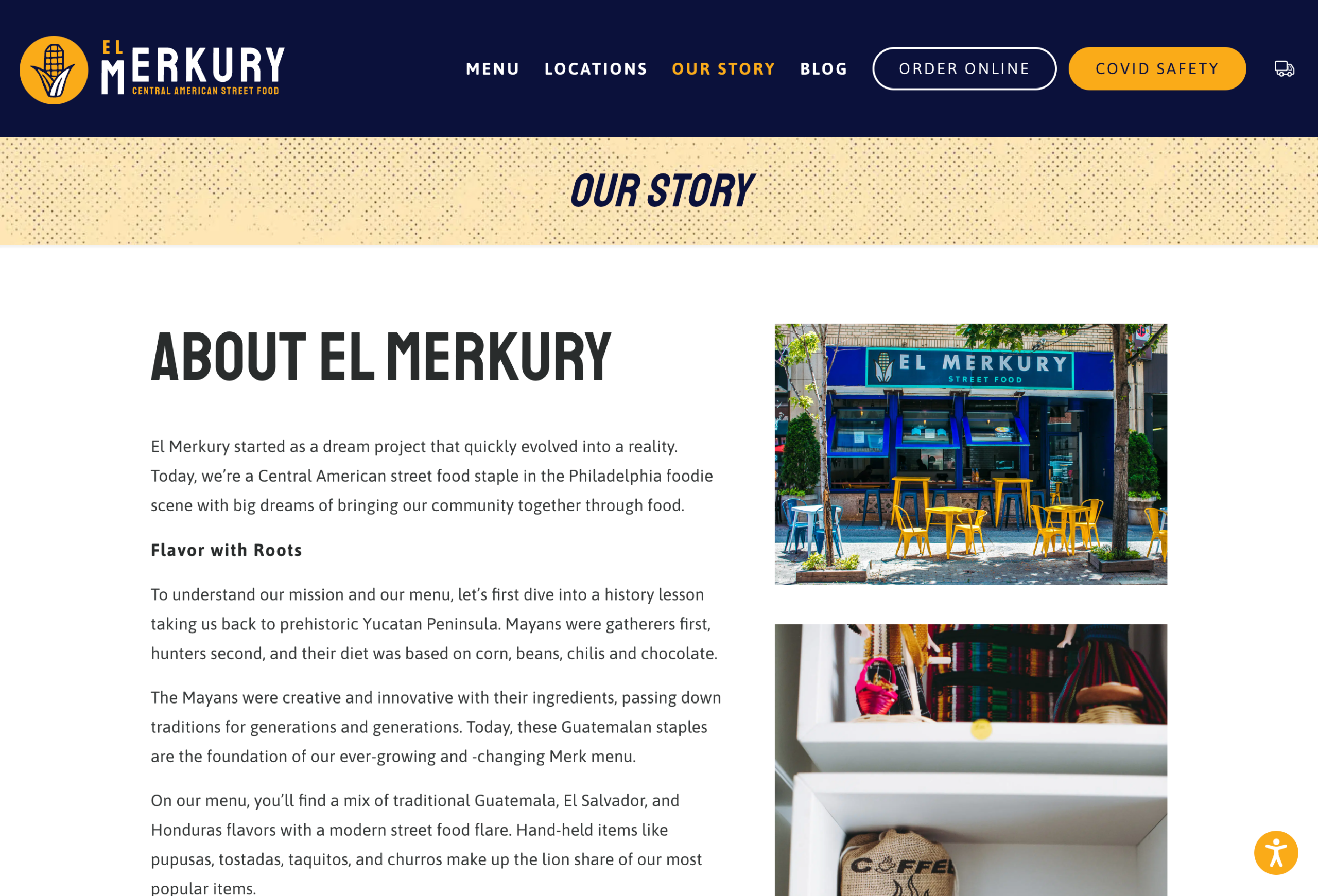 The partnership with El Merkury led to the successful rebranding of the restaurant, including the creation of a new logo and website that embody the establishment's lively ambiance and cultural heritage. The website has experienced increased engagement and has generated positive feedback from customers, indicating an effective portrayal of the restaurant's essence.
The new website highlights El Merkury's culinary offerings, making it easier for potential customers to explore their menu, order online, or book a table. The reinvigorated online presence has positioned El Merkury as a prominent Central American dining option in the local market and has attracted new patrons.
Collaborating with El Merkury, we successfully transformed the restaurant's brand identity and digital presence to better resonate with their target audience. Our in-depth research, creative approach to logo design and website development, and focus on highlighting the restaurant's unique offerings have resulted in a more polished, attractive brand image. As a result, El Merkury has enjoyed increased online visibility, customer engagement, and market positioning.