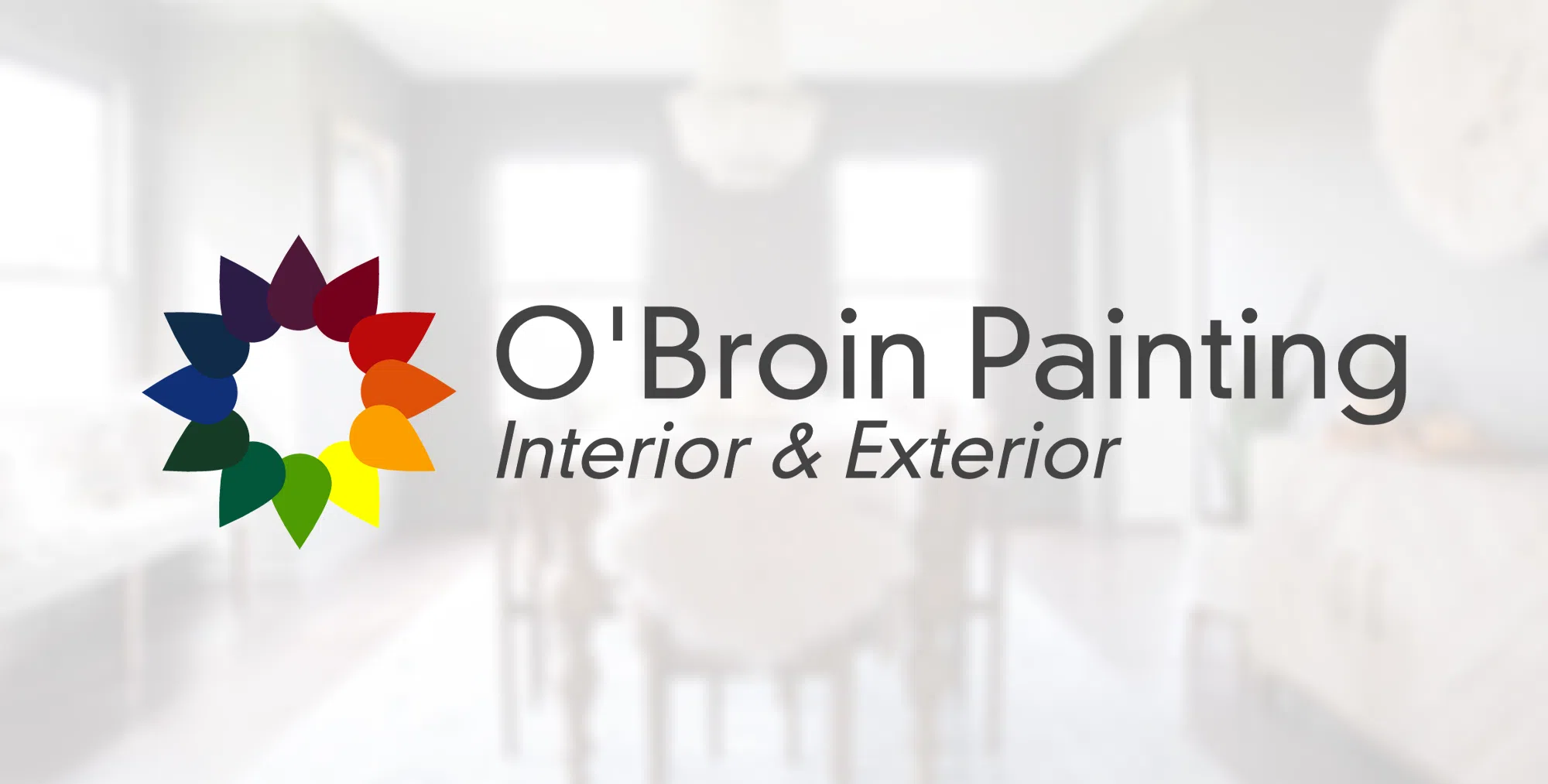 O'Broin Paints is a painting business that prides itself on delivering top quality indoor and outdoor painting projects. The company guarantees 100% quality on all their work, from inception to completion, and always welcomes a challenge to bringing clients' visions to life.
To swiftly select an appropriate website design that aligns with O'Broin Paints' brand identity and commitment to quality
Reutilize the resources from the existing website effectively and revamp the website to offer better functionality and visual appeal
Ensure a quick turnaround and launch the new website within a few weeks without the site going offline
Overhauling the website without allowing it to go dark on the internet highlighting the significance of timing
Rapid design selection process that upholds the quality of O'Broin Paints' work
Efficiently organizing and utilizing the images and information from the old website in the new design
Working within a strict timeframe to launch the updated website
Maintaining the quality of work throughout the process despite time constraints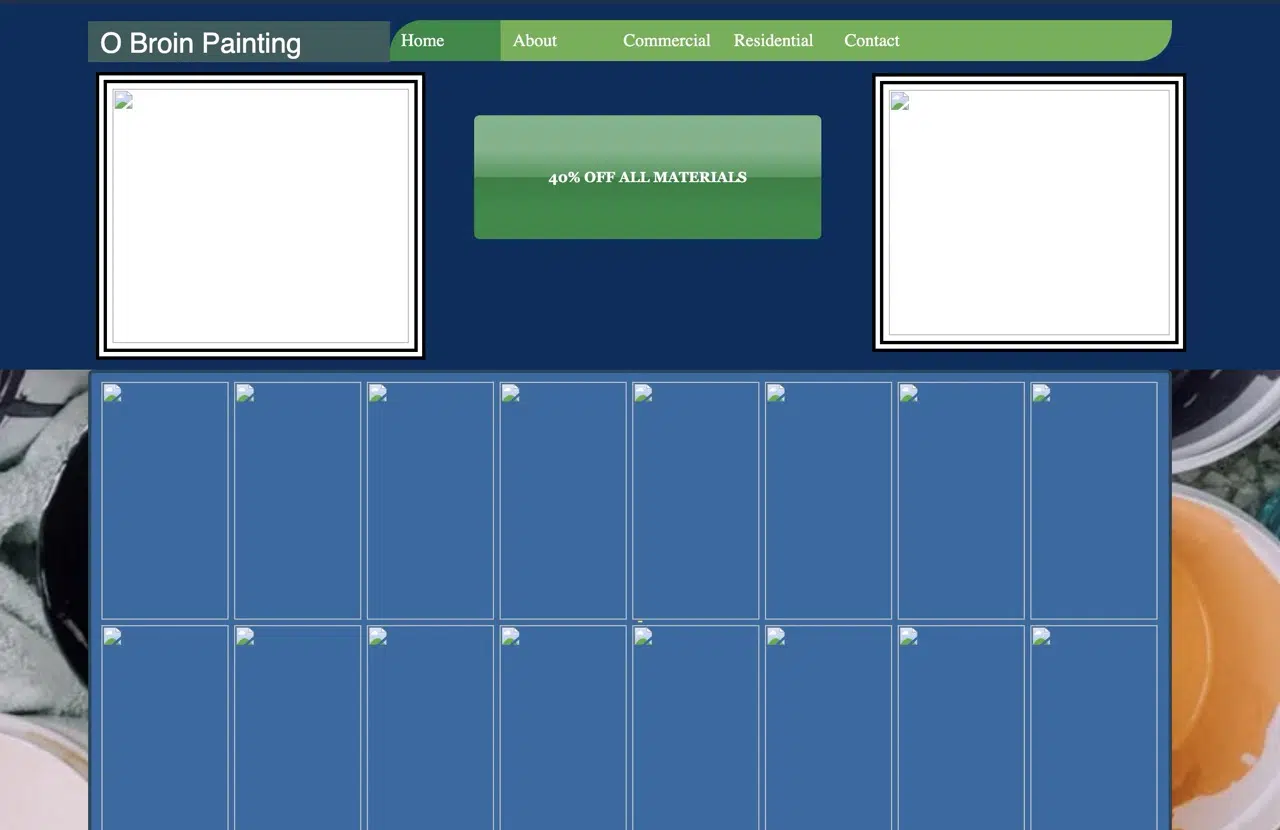 Despite the unforgiving time constraints, an intensive revamp was initiated with preserving the view of quality work. The comprehensive resources, including information and images from the old Wix website, became a crucial aid for the rapid website reconstruction.
Design Selection
An expedited design selection process was undertaken, evaluating choices that would echo O'Broin Paints' commitment to quality and bring its brand identity into the forefront.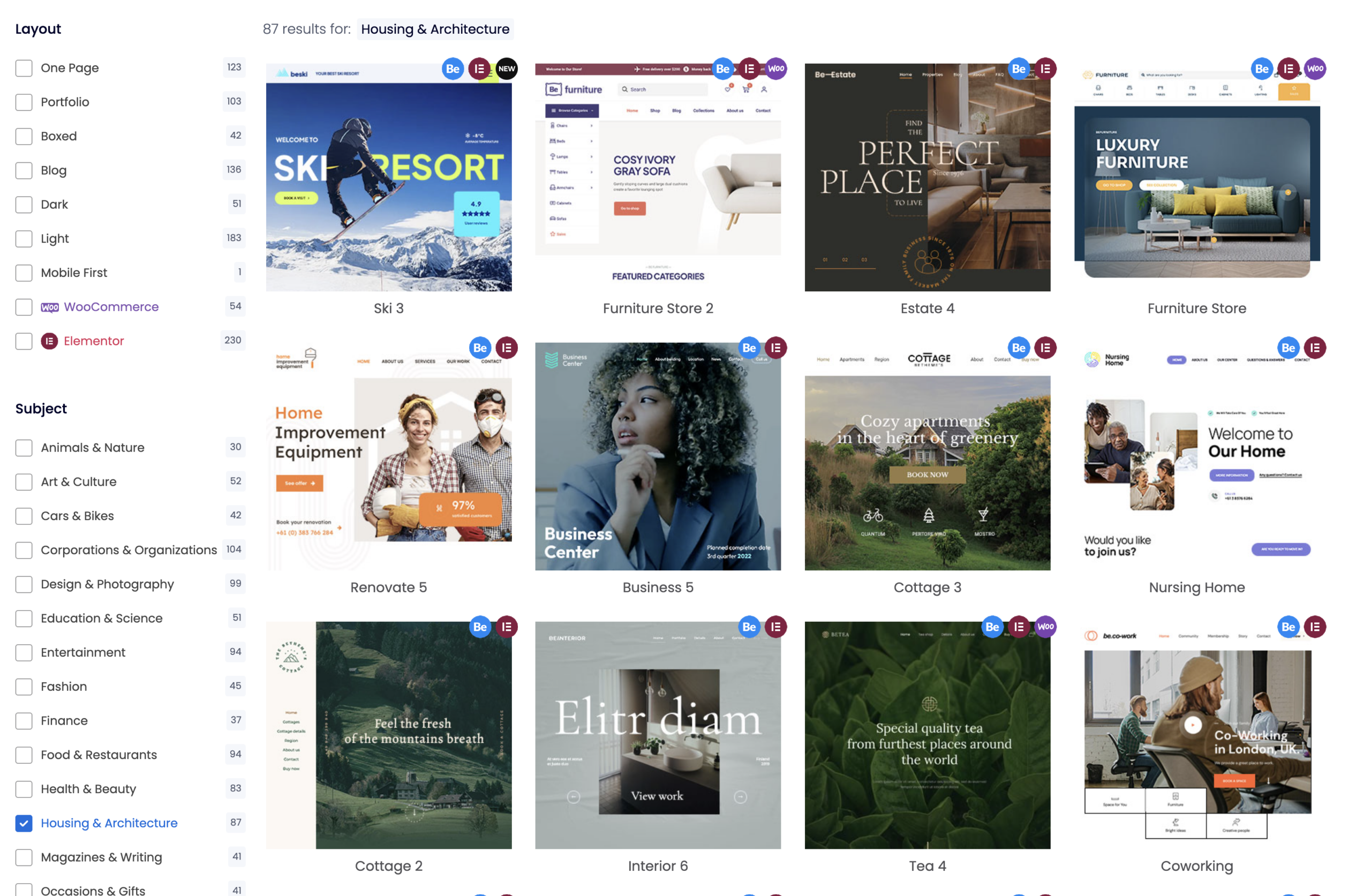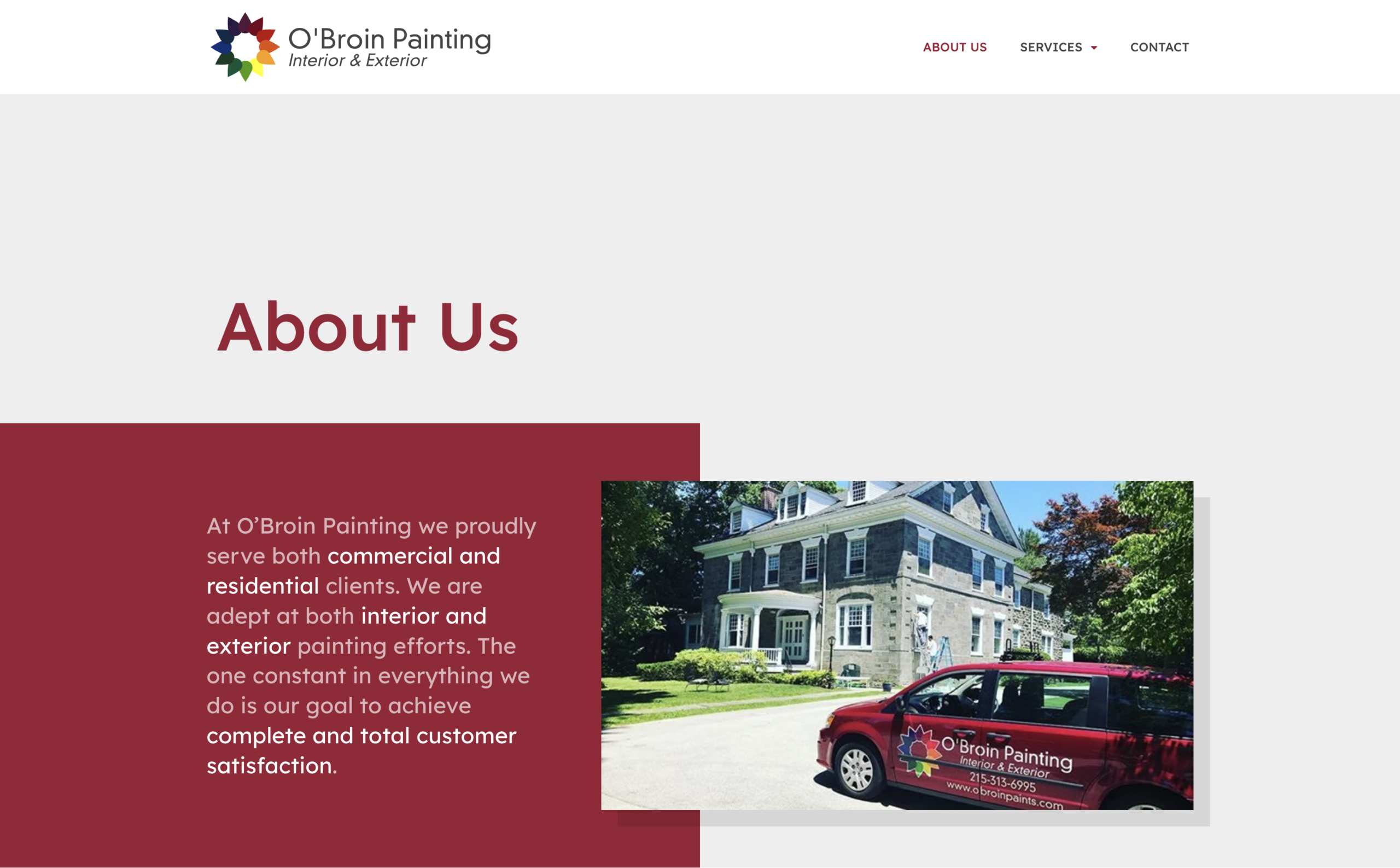 Resource Utilization
The information and images from the previous website were meticulously organized and used. The content was revised and presented in a new light, enhancing the visual appeal and ensuring that the website remained a comprehensive resource for potential customers.
Rapid Execution
In just a matter of weeks, with excellent organization and precise execution, the new O'Broin Paints website was launched. The site retained crucial elements of the previous website and introduced a fresh, modern look and improved functionality.
The quick turnaround produced a website that was up to par with the quality of work associated with O'Broin Paints. Not only was the website saved from potential oblivion, but it also emerged as a polished, more functional platform that accurately represents the brand and its commitment to quality and customer satisfaction.